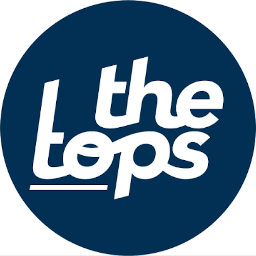 "The ToTheTops.com concept
ToTheTops.com offers you great new products selected by some of the biggest experts in food, fashion, beauty, design, and sports. We call it "curated ecommerce."
ToTheTops.com is as easy as 1,2,3….
1) Sign up and become a member, and choose the Experts whose product recommendations you want to follow, your new tothetops.com "expert shopping team"
2) The experts that you love show you new product ideas all the time, and tell you why they're so great. You browse, read, view, and pick the products that fit your style.
3) You order the products, and tothetops.com assures that everything is delivered with great customer service from our own warehouse, with quality assurance throughout.
To top it all off, tothetops.com is fully socially integrated, so you can exchange with Experts, share your likes and purchases with your friends on Facebook, Twitter, or Pinterest, to see more and have more fun."
"The thinking behind ToTheTops.com
All consumer studies show three problems in ecommerce : the lack of a personalized approach, lack of advice, and the lack of fun in online shopping.
What people are missing is a human touch, and someone to show the way in the overwhelming number of products offered online, which require hours to pour through without any guarantee of ending up with a quality product which fits what you are looking for.
We want you to discover some of the best product experts in the world, and to receive their personalized recommendations on the newest, freshest, and best value products in their domain. Get something original, suited to your needs, from someone that you trust, at a fair price."
ToTheTops is a great website and I really like their thinking behind their website, which is much like mine. They have celebrity expert contributors such as beauty entrepreneur Liz Earle and popstar Kimberly Wyatt.
ToTheTops.com Page d'accueil. 2013. ToTheTops.com Page d'accueil. [ONLINE] Available at: http://www.tothetops.com/accueil/.